Randy Wade
Director of Golf / Head Golf Professional
USGTF Certified Teacher – 24 years of Experience Teaching and Coaching Golf
I started Randy's Junior Golf Academy in 2011 at Twin Lakes Golf Course, a Top Ten rated public course in Canton, Texas. The Golf Academy is a year-round program that is based on drills, practice, play and competition. I believe in teaching practice drills starting from the putting green to the chipping green, then to the driving range for half and full swing instruction.
The goal of the Junior Golf Academy is to improve the skill level of junior players preparing them for competition and High School Golf. As a golf professional, I want to do everything that I can to excite our kids about the game of golf. I hope they can gain confidence in our developmental program as they work to become better golfers and earn a spot on the golf team.
"Every player is unique, and every swing is different. I teach fundamentals of the golf swing to match the capabilities of the player to achieve improved results".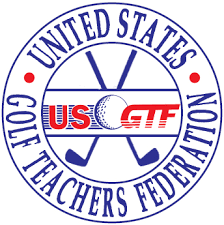 ---
Roy Pace
Recently recognized by Tempest Golf Club as a "Legend of East Texas Golf"
Roy has devoted much of his time and energy into introducing golf to our East Texas youth. In 2005 he started The First Tee of The Piney Woods and the chapter has steadily grown to over 400 youngsters annually in these programs. The chapter is now introducing golf into the East Texas schools with the National School program. It is a youth development program that uses golf to deliver the program.
He has received a number of awards through the years and still teaches with the same energy that he did years ago. He reaches out to golfers of all ages and abilities. He has had a lot of success with his students through the years. Here are some of the awards that he has received from his peers through the years.
Teacher of The Year- ET PGA Chapter- 2002-2011=2013
Top 50 Instructors in America by Golf Range Mag.- 2004-5-6-7-8-9-10-11-12-13
Top 50 US Kids Instructor- 2006-2009
Here are some of the Golfers that are or have been Roy's Students
John Karcher- All American @ Duke
Tom Hurley- 3rd PGA National Junior Championship
Matt Zions- Played in 2008 British Open and Australian Open
Patrick Palmer- College golfer- Letourneau Univ and UT Tyler
Hudson Johnson- Vanderbilt and winner of numerous events
Jade Scott- 2008 Texas State Junior Champion
Joel Thelen- Texas Wesleyan University- Professional on mini tours
Devin Jackson- Texas Tech- 2013 Longview City Championship. 60-66
Zoe Mayfield- 4th State High School Tournament
Braxton Watkins- 2nd State High School Tournament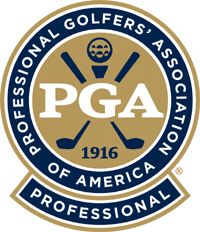 ---
Other Instructors available by appointment: Veronica Niles